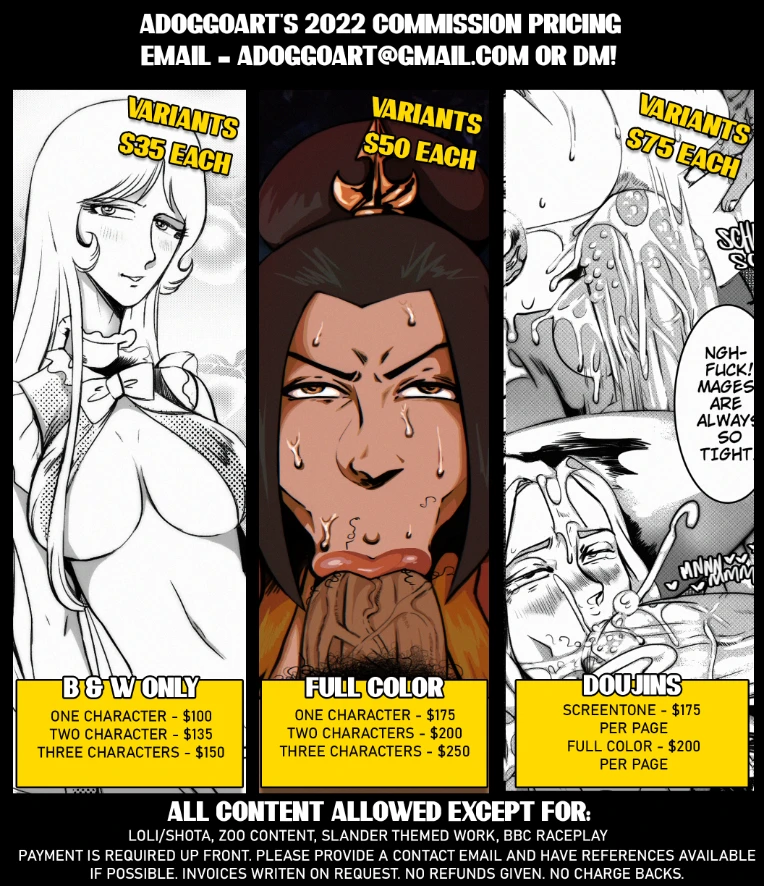 Commission email - adoggoart@gmail.com
Will draw anything sans for shota/loli, BBC/racist themed work, zoophilia (fantasy animals allowed), and works that seek to slander individuals (i.e. revenge porn).
Please have payment up front or in anticipation to pay. References for OCs should be on hand as should they for general ideas so that I know how to handle your project. Paypal only for payment, no charge backs or refunds are allowed or given. Invoices are written separately on request as to keep Paypal out our business. Split payments are available for projects exceeding the amount of $600.